Picture Smarts
(Spatial Intelligence)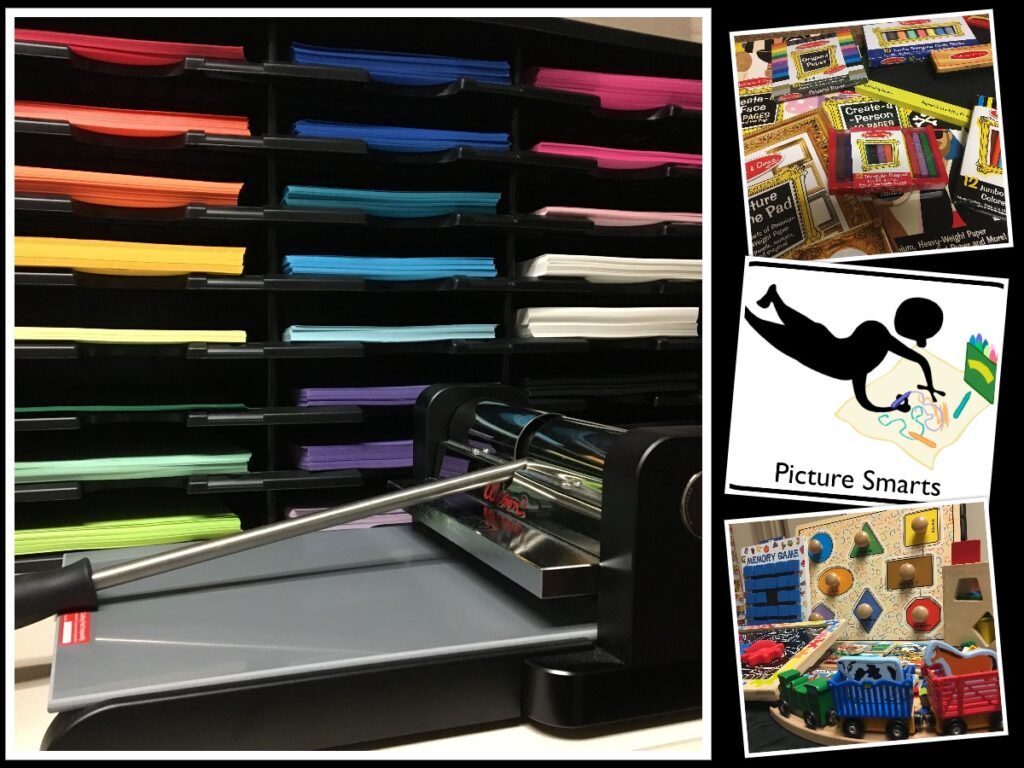 Picture Smarts refers to the ability to visualize or represent the spatial world. People who enjoy using their Picture Smarts may like to draw or design things; look at photos, artwork, maps, or diagrams; build with blocks or Legos; watch movies or play video games; or complete puzzles and mazes.
Our die cut center includes two Ellison Prestige Pro die cut machines and an extensive collection of die cuts. The die cut center is a popular resource for making bulletin boards, craft projects, and educational activities. Visit ellison.com for inspiration.